This whole inspiration came from my best friend. She came up with this to use for her own car and told me about it. This girl has been my best friend for literally half my life and hasn't let me down yet. This hack is definitely no different from her! We've went from living less than 10 miles from each other to over 600. We've been through a lot together and even though we're so far away, we're still together in this thing of raising children in messy cars.  
You need:
1 spray bottle
1 part Pinesol (your choice of fragrance)
2 parts water
A bowl or bucket of water
A cleaning rag
A toothbrush or scrub brush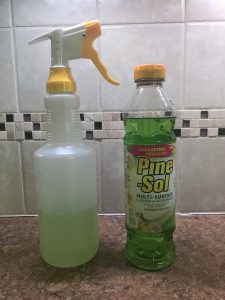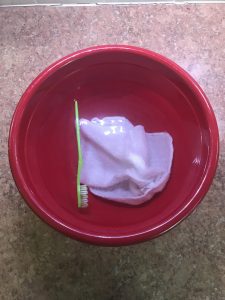 When I first wanted to try this cleaning hack I was just planning on using it on my seats and carpet. There are plenty of stains from spilled coffee to ice cream to only God knows what. I was going to wipe everything down, but all I had with me was the pinesol concoction and quite frankly I was being to lazy to walk inside. 
I sprayed it on my dashboard, doors, middle console  and scrubbed away with Maggies help. I'm not sure what the particular name for the part where the seatbelt comes out of the door, but it was pretty nasty, so I took a picture. Then I cleaned it, woah y'all! I took another picture. So luckily I got before and after pictures. 
Before – After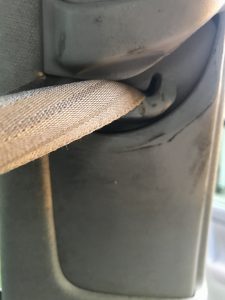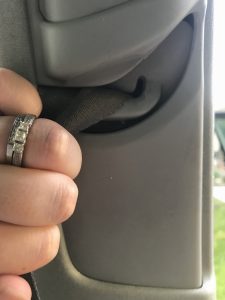 It was getting dark on me so I'm going to clean the carpet and seats tomorrow. I can't wait to see the results.
The directions are in the video.
Middle floorboard in the backseat – Before / After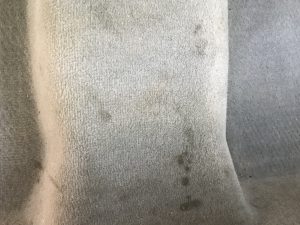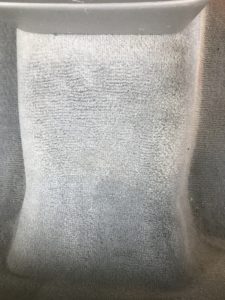 Passenger seat – Before / After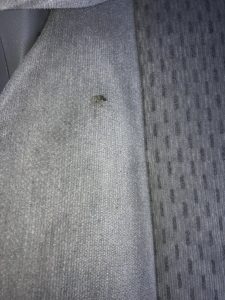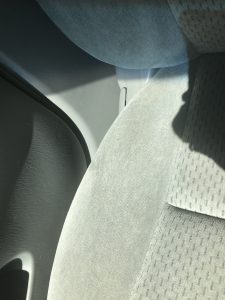 Maggie's drink holder / ice cream disaster – Before / After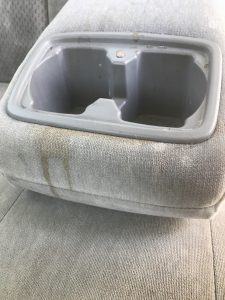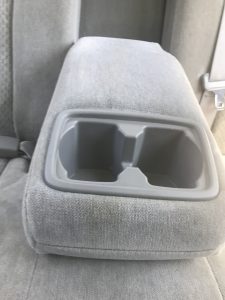 Maggie's reaction! 
Backseat floorboard
– Before / After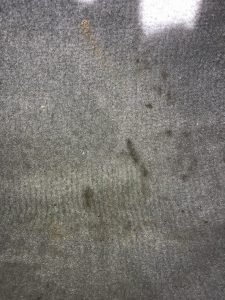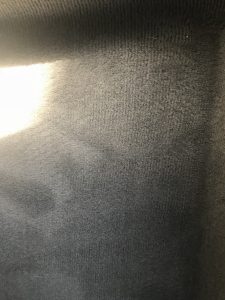 Coffee stains passenger floorboard/middle
– Before / After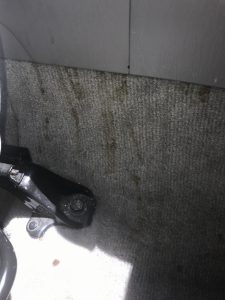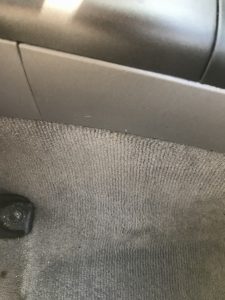 After (There was a little stain that wouldn't come out.)
Pinesol will definitely be my go to for stains in my car for now on! I hope this was helpful. Happy car cleaning.